Laboratory Relocations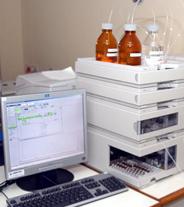 Experienced in proper handling of scientific equipment.
Accelerated Laboratory and Hospital is a national leader in medical and scientific research enterprise relocations, with 21 years of experience relocating laboratories from within your own facility across the street or across the country. We provide state-of-the-art processes and equipment to segregate, pack, unpack, store and transport your equipment and materials in a manner that safeguards the integrity of your research.
Our specialized laboratory moving trucks with generators and air-ride suspension systems are designed to move your laboratory equipment smoothly and maintain the integrity of your specimens. These vehicles have a primary generator and electrical outlets capable of powering 120v and 240v equipment, as well as a back-up generator and dry ice. We will keep your biological specimens at the correct temperature for the entire duration of your move. Our drivers constantly monitor and log the temperature and voltage while in transit to ensure the integrity of your research.
Accelerated Moving Services has the personnel, specialized equipment and experience to provide you with a world-class relocation while keeping your laboratory¹s safety and discretion in mind.
Call us today at 800.965.1007 to schedule a move survey.
Benefits We Offer:
Employees certified to work in Biohazard, Chemical, and Blood borne pathogen (BBP) environments
Strategically Planned Single and Phased Moves
Provide Loaner -80º, -20º and 4º Freezers and Liquid Nitrogen Dewers for Transportation
Relocation of Biological Specimens
Relocation of Cryostat Instruments and Mass Spectrometers
Relocation of Liquid Nitrogen Freezers and Containers
Chemical Liability Coverage
Staff/Lab Relocation Packages
Free Consultation and Analysis of Move Requirements