Hospital/Medical Relocations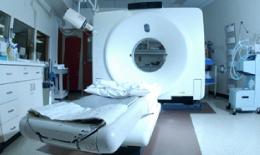 Accelerated Laboratory and Hospital is experienced in working in all hospital environments from pediatric to pathology. We have relocated small and major hospitals, clinics and laboratories for private firms, colleges and universities. From patient relocations, patient files, x-ray relocations, and all hospital equipment, we do it all!
ACCELERATED'S HOSPITAL/CLINIC SERVICES:
Project management – complete project management and coordination
Service to provide a single point of contact to simplify your healthcare facility relocation
Employees trained to work in biohazard, chemical, and blood borne pathogens (BBP) environments
Sanitation and cleaning services available
Complete packing, unpacking and debris removal
Specialty crating
Patient files and x-ray relocation services
Furniture and equipment tracking
Asset management
Warehousing and diagnostics space availability for your vendors
21 years of specializing in hospital and laboratory relocations
Knowledgeable in Joint Commission facility compliance protocols
Patient transport assist
Pixus equipment relocation
We have experience and expertise in the planning and coordination of healthcare environments. We provide relocations that take into consideration the patients, staff, faculty, students and visiting public, if applicable.
Hospital exposure for employees is very real, especially during moves. Our experience and attention to detail will ensure you a worry-free relocation. Do not trust your healthcare facility relocation to a company whose employees do not work in healthcare facilities on a daily basis. Recognize the legal implications associated with your move.
Whether you are relocating within your existing facility or opening a new facility, call us today at 800.965.1007.