Chemical Moving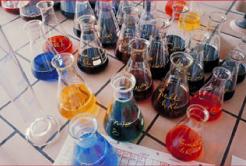 Accelerated Moving & Storage, Inc. provides intrastate and interstate research enterprise relocation. Most laboratory chemicals, reagents and solutions can be readily packed and transported. Our experience ranges from one-day moves within your facility, to larger, multiple-day phased moves. We will safely segregate, package, transport and unpack your chemicals. We can also provide a decommissioning service on those chemicals left behind in conjunction with your facilities Chemical Safety Officer or Office of Environmental Health and Safety.
CHEMICAL MOVE SERVICES
USDOT Certified personnel
Personal protection equipment (PPE) and supplies
Full or partial chemical packing and unpacking service
All necessary containers and supplies such as vermiculite and
absorbents
Approved unpacking compliance for chemicals
Our personnel are certified to handle your chemicals in compliance with the regulations stipulated by the USDOT. With Accelerated, we will ensure that the relocation of your chemicals will comply with all regulations and be handled in a safe manner.
Personal Protection Equipment and Supplies – Accelerated has the necessary equipment and supplies to complete each project which include:
Generator truck with lift gates
Packaging materials (bubble wrap, containers, labels and absorbent)
Personal Protective Equipment
First Aid kits
Spill control materials
Coolers with wet and dry ice
Poly bags and sheets
Inventory sheets
Portable eyewash
Bills of lading/labeling
UN approved materials
Call us today at 800.965.1007 to set up an appointment.